A Collaborative IT Company
IT Solutions in Essex
We're the Essex IT company that really cares about your business. We take the time to understand your goals and introduce sensibly priced robust IT solutions that withstand the test of time. There are no question marks or second-guessing. Just smart IT services from an IT company that cares.
Talk to us
Why choose Agile TS? Experienced
We're highly-qualified, experienced IT engineers and commercial IT consultants; meaning you always get the best IT Support & advice.

Proactive
By proactively resolving issues before they're a problem, we keep your data and systems safe, and your IT queries to an absolute minimum.

Scalable
Our IT Solutions extract the best value from your IT to help you increase productivity, prepare for the future and grow.
Get Started
Business IT Services
As a full-service IT company, our expert knowledge spans the full range of IT technologies so we can cover all your IT Support, IT infrastructure, connectivity, cyber security, disaster recovery, business continuity and integrated communications needs – now, and for the future.
Trusted by schools throughout Essex and Suffolk
We've been supporting Essex and Suffolk schools and academy trusts since 2010 with reliable, secure, cost-effective ICT Support and consultancy services. We understand what matters most to schools; creating excellent and safe learning environments.
Don't just take our word for it...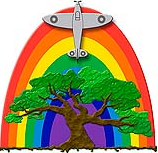 "Our wish list was very ambitious; teachers needed reliable Wi-Fi and laptops that worked with the most up to date software. Agile worked closely with us to prioritise the updates we needed to ensure that we got the maximum benefit across the school. They fully understand the constraints of a school budget and at no point tried a 'hard sell'."

Head Teacher, Rendlesham Primary School

"Having worked with other IT support companies, it has been so nice to work with a firm who do what they say they will, when they say they will. Help and support is available as and when we need it, which for a firm where IT is critical to our operation, is essential."

Daniel, Partner, Griffin Chapman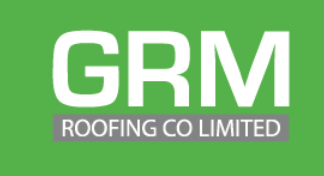 "Agile look after all our IT needs and we have always found them to be extremely helpful, responsive and knowledgeable. We would highly recommend them."

Jo, GRM Roofing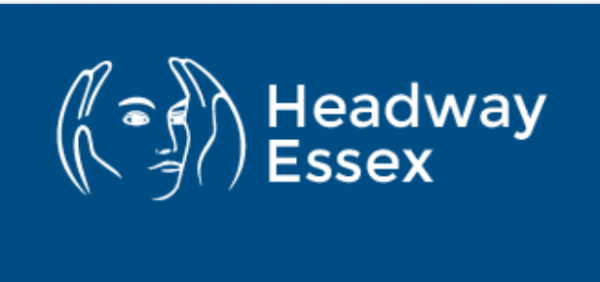 "The best advice I ever received was, "give Agile Technical Solutions a call". So glad I did, they listen to our needs not just for today but forward plan and provide right tailored solutions, for our budget and the charity. IT is critical to the running of the organisation, and we can't afford to be without it. I have found all the staff polite, helpful and always go the extra mile to resolve any issues, big or small. I wouldn't hesitate to recommend and just want to pass on the same advice to you – Give them a call."

Nicki, Headway Essex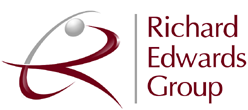 "The IT solutions they have created for us range from disaster recovery to threat management and the team are always on hand to help when we have any issues. I would recommend Nick and the team to any business who has an upcoming IT Project or requires IT Support."

David, Richard Edwards Group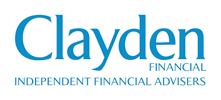 "We have been clients of Agile for many years and have valued the help and support they have provided. Always professional and available to help when we need IT support. I would recommend Agile to any business looking for quality IT support."

Leigh, Clayden Financial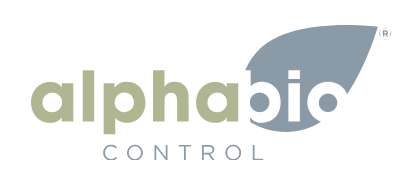 "Also offering consultancy on IT governance and security, the team at Agile are incredibly valuable and valued members of our team. It's not just the quick, knowledgeable and efficient responses we get every time we have a query, it's also the extent to which the team takes ownership of our IT issues and resolves them first time every time."

Sally, AlphaBio Control

"Agile have been taking care of our IT for many years now and we'd never go anywhere else. Their team of friendly and highly skilled IT consultants meet all of our business needs."

Chelsey, Nayland Care

"Good IT function has become a major part of our business. The decision to engage Agile as our advisors has given us confidence, unparalleled support and pro-action that we previously did not have. Agile understand our business and its needs in future development."

Gavin, Howard Construction (Anglia) Ltd
Frequently Asked IT Company Questions
What does an IT company do?
An IT company helps businesses and other organisations with their Information Technology needs. Typically, an IT company will install, manage and protect the software and hardware used by employees within an organisation. The exact responsibilities of an IT company will depend on how much and what type of support and guidance a client requires. For instance, it could be that a business already has an IT Manager, but they need additional IT Support to give them the time to work on new projects. In this scenario, an IT company (such as ourselves) might offer third, second or first-line IT Support (or all three) and effectively take care of all IT Helpdesk queries coming through to free the IT Manager to work on other projects.
An IT company may also play an integral role in helping internal IT managers and senior managers with business strategy. For example, it's not unusual for us to be invited into a Board meeting to provide crucial input on how IT solutions can fast-track business objectives or make a business vastly more efficient.
Of course, a business may need a complete managed IT solution. This is where an IT company takes on the day-to-day IT Management, support, and consultancy on behalf of the client, which can be a great help for small to medium-sized businesses.
Every IT provider is different, but in our view, an IT company should always add value to an organisation, and this value should be measurable. For example, this could mean demonstrating how many threats have been thwarted, how much money has been saved and how many of your staff are more productive as a result – and that's just a few of the many business benefits.
What are the benefits of using Agile as an IT company?
We know that you would expect us to say this, but as an IT company we really are different. Since our clients operate in a wide range of sectors and have different business challenges, we support them as critical friends and trusted IT partners. Our aim is quite simple. As an IT company, we believe that we should always add value to the organisations we support.
This starts by us getting to know you as a client – what your pain points are and where you see your business in two, five or ten years. By understanding your business and how it operates, we can recommend the best IT and most cost-effective IT solutions. There's never any upselling you IT products you do not need or making matters complicated with technical speak.
Above anything else, we understand exactly how to safeguard your organisation as we are certified IT Security experts and business continuity specialists. Therefore, clients trust us to proactively protect their systems and data.
Most importantly, as an IT company, we continue to support and advise all the businesses and schools that have been with us since we first started operating in 2010. As they will tell you, they see us as an extension of their team, and to us, that's the hallmark of a good IT partner.
How does an IT company work?
An IT company works with clients in several different ways. It could be, for example, that an IT Manager would like a second opinion or another impartial IT expert's advice before going ahead with a project. In this case, the IT company would act as a consultant, which could be on an ad-hoc basis or as an ongoing arrangement to assist with project delivery. On the other hand, an internal IT manager may just require IT Support. Here, a contract will be drawn up between the IT company (the vendor) and the client detailing the exact terms of the IT Support. For instance, the IT company will outline the type of support (third, second, first or all), how often onsite visits and housekeeping checks will take place, its IT Support escalation process, how many IT users are supported (with room for growth) and the costs involved.
In our opinion, an IT company should always work in partnership with its clients to make sure that they are getting value for money from their IT. Additionally, an IT company should be able to dial up its IT Support and Consultancy Services depending on each client's need.
What services does an IT company offer?
Unless specialising in just one or two areas, an IT company will usually offer a selection of connected IT products and services. While not an exhaustive list, here are the most frequent IT products an IT company should be able to support you with.
IT Support or IT Helpdesk Support. If contracted for IT Support, an IT company will help with a wide range of IT technical issues, from individual user queries to more extensive system problems and upgrades. In addition, an IT company should help to prevent cyber attacks and be able to restore data in the event of a critical incident.
Data Security and Backups. If contracted to do so, your IT partner should be able to retrieve and restore your data to prevent data loss. This also involves taking a proactive approach to IT Security by introducing robust IT Solutions and introducing best practices as part of a robust business continuity plan.
Network and Server Installations. An IT company that takes a granular approach to server installation and computer systems upgrades should provide an analysis on the benefits and ROI of an IT project, as well as managing and installing new equipment.
Cloud Services. With businesses heavily reliant on cloud services, an IT company should be able to help your organisation take full advantage of new technologies while safeguarding your data and systems. Your chosen IT partner should also be able to take an impartial view and work collaboratively with you to introduce cloud solutions that have a measurable business benefit.
IT Consultancy. The bedrock of any strong IT company is how valuable it is as a business confidant, somewhere you can turn to as a commercial partner for strategic advice. This is not something that every IT business offers, although it is definitely an area that Agile Technical Solutions specialises in and can help you with.
Let's Talk
01206 700930
IT Solutions in Essex
We're always available for a chat about your IT needs, even if you're just in the early stages of thinking about changing providers or need an IT helpdesk for the first time.
Simply reach out to us on 01206 700930 or send us a quick message using the form below.