Realising the Power of Business Cloud Services
We'll help you accelerate business growth with the latest cloud computing services. We take a strategic and SMART approach to planning and strategy. As a result, Agile will help you reach your goals with business cloud solutions that really pack-a-punch.
Working with us will always be about creating the right online solution for your business needs. With our support, you can expect to:
Modernise your IT Infrastructure
Develop a digital DNA. One that is known for its speed, security, and scalability with application modernisation and high-performance cloud computing support
Change the way you Work, Forever
Design new business experiences for customers and employees by enabling your workforce to create, collaborate and share information anytime, anywhere
Gain Data-Driven Insights
Gather real-time insights on your business and customers. Move from gut decisions to data-driven ones with our business cloud services
Access previously unaffordable and out-of-reach technologies with software applications that improve your capability and compatibility
Our Approach to Online Data Strategy
Business growth should never come at the expense of security. Business cloud backup solutions and online application support require a lot of planning. This is before choosing the correct methods.
Your employees need to be involved and careful consideration must be given to the suitability of your network.
Hybrid cloud solutions for businesses can offer your organisation a more gradual route to digital transformation. Crucially, this can achieve the right balance of network performance, scalability, and you guessed it, security!"
Cloud computing services in your area.
Based just off the A12 on the outskirts of Colchester and a short journey from Ipswich, we provide business cloud solutions to a wide range of organisations throughout Essex and Suffolk. Please feel free to read our client case studies showing how the businesses we support are reaping the benefits of operating in the cloud.
View case studies
Cloud Solutions FAQs
What is cloud backup?
Business cloud backup is where data and applications on a business server are backed up and then stored remotely in the cloud. In the event of a system failure, breach, or natural disaster, a business can access its data and applications in the cloud.
Given the vast amount of information exchanged every day, having business cloud backup makes sense. Needless to say, more and more organisations choose cloud solutions rather than physical disaster recovery solutions.
In part, this is due to the flexibility, reliability, and cost-effectiveness of cloud solutions for business.
What are cloud computing services?
There are primarily three different business cloud services: public cloud storage, private cloud storage, and hybrid cloud storage.
Primarily, businesses use either private or hybrid cloud solutions.
A private cloud service is a cloud environment used exclusively by one organisation and is usually managed by a third-party IT provider or vendor. This is ideal for companies that need full data control and high-level security.
Hybrid cloud services, on the other hand, involve a combination of public and private cloud storage. Here, critical data is stored in a private cloud, while less sensitive data is contained in the public cloud.
What is the best online backup for small businesses?
In our opinion, Altaro provides one of the best cloud solutions for businesses, especially SMEs.
We partner with Altaro for all our backup requirements which can provide offsite backup and Disaster Recovery for physical and virtual servers.
Altaro also has a cloud product, which we use to backup customers' mailboxes hosted through Office 365 as well as their OneDrive and SharePoint data.
How does cloud backup work?
Cloud backup solutions for business involve sending a copy of a physical or virtual file or database to another off-site location. This secondary location is based in the cloud usually hosted by a third-party service provider, who charges the backup customer a fee. The agreed fee is typically based on storage space needed, bandwidth, number of users, and servers.
There are several options available to businesses, including:
- Backing up directly to the public cloud
- Backing up to a service provider in a managed data centre (Agile has its own data centre in Colchester)
- Cloud-2-cloud backup using SaaS
- Hardware facilitated cloud backup systems
Most business cloud backup subscriptions run yearly or monthly and are used by big and small businesses alike.
For small to medium-sized businesses, Altaro is a great option. It essentially grabs data as and when it is modified to create an almost 'live' backup. It 'watches' the files and folders at a low level and when a change is made, it replicates the same change to its backup copy while retaining the original file for data retention.
How do businesses use cloud computing?
Cloud computing can be used in all areas of the business. From Email to file storage to server hosting and software as a service (SaaS). Mobile Device Management (MDM) Products are often cloud-hosted. This gives businesses a way of managing corporate and BYOD equipment connecting to company data, as well as auditing and protecting their intellectual property.
Essentially, cloud computing services make it easier, cheaper and quicker to run IT business architectures and the key benefits are:
- It significantly reduces IT costs
- Assists with cashflow since cloud computing services are typically subscription-based
- Adds flexibility. Businesses can 'rent' IT solutions as and when they need them and are not weighed down by legacy systems
- Scalable. Unlike on-premise solutions, you can scale-up and down more readily depending on demand
In our experience of offering cloud services for business, businesses benefit from becoming far more efficient, and dare we say, agile!
We're not just a business cloud solutions provider.
While we absolutely love transforming business operations through strategic business cloud solutions, there's much more that we do as an IT services company to provide a total solution.
Business Cloud Services Feedback

"Having worked with other IT support companies, it has been so nice to work with a firm who do what they say they will, when they say they will. Help and support is available as and when we need it, which for a firm where IT is critical to our operation, is essential."

Daniel, Partner, Griffin Chapman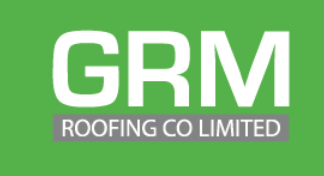 "Agile look after all our IT needs and we have always found them to be extremely helpful, responsive and knowledgeable. We would highly recommend them."

Jo, GRM Roofing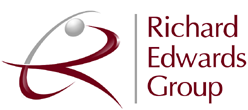 "The IT solutions they have created for us range from disaster recovery to threat management and the team are always on hand to help when we have any issues. I would recommend Nick and the team to any business who has an upcoming IT Project or requires IT Support."

David, Richard Edwards Group
The Microsoft Cloud Transformation
With more companies adopting the Microsoft cloud transformation route, it's important to know what your options are. Agile has a lot of experience successfully moving businesses on to the Microsoft 365 platform. Whether it's the integration of Microsoft Office suite for monthly licencing costs or storing files on the Microsoft OneDrive, we'll meet your requirements. After all, Microsoft 365 Business brings a new level of confidence and security with everything in one place. Enjoy peace of mind with a Microsoft business cloud backup.
Business Cloud Backup
Our business cloud backup solutions enable you to store data and computer files on the internet using a service provider rather than on a physical disk. It allows you to remotely access your online services using a secure client login to back up files from your computer to the online storage server using an encrypted connection. It also gives you greater security, as your data is stored in the cloud where high-level, secure IT systems are in place for peace of mind.
As a highly rated cloud computing company, our clients lean on us to provide Microsoft Office 365, Hyper-V and VMware business cloud backup and replication solutions for their data. The Altaro VM backup we offer is a fast, affordable, high-performance backup, replication and recovery set-up.
Ready to talk about the cloud?
01206 700930
We know we are. We promise not to bombard you with cloud computing service jargon. Instead, we'll listen to what your business needs are and work from there.