Advantages of Business IT Hire Purchase
If you want to eventually own your IT equipment, a hire purchase agreement lets you pay for it gradually. Over an agreed period of time, giving financial security and predictability, along with a host of other benefits.
Enhanced cash flow management

With low upfront costs and spreading the cost over a fixed period, a hire purchase agreement preserves much more of your working capital and maintains a healthy cash flow. Allowing you to allocate funds to other business needs or investments.

Better budgeting

With a hire purchase agreement, you anticipate and allocate a fixed amount each month for IT equipment payments, making it easier to forecast expenses.

Immediate access to technology

You quickly acquire the technology you need without waiting to accumulate sufficient funds for an outright purchase.

Tax benefits

The interest element included within payments can be registered as a business expense and is therefore tax allowable, while the cost of the equipment can be tax allowable through Annual Investment Allowances or Writing Down Allowances.

Financing flexibility

Agreements are very flexible, with a wide range of options for the deposit amount, repayment amount and repayment frequency.

Asset ownership at the end

Hire purchase agreements typically allow the business to take ownership of the IT equipment once all payments are made. This provides a long-term asset that can be used or sold to recoup some of the initial investment.
Advantages of Computer & IT Equipment Leasing
There are several distinct reasons why, as a business, you might choose to lease your IT equipment rather than buy it outright.
Conservation of Capital

Leasing allows you to acquire IT equipment without dipping into your capital upfront. Instead, you make fixed regular payments over the lease term. This is particularly helpful if your cash reserves are limited.

Off-balance-sheet

The asset is not recorded as a capital purchase on the balance sheet. Instead, it is recognised as a lease, and the leasing payments are considered as operating expenses.

Accurate budgeting

Leasing gives you predictable and fixed costs, making it easier to budget and plan your expenses. The initial cost is also very low since all payments are spread across the whole repayment period.

Technology when you need it

Your lease term can be structured to align with the expected lifecycle of the IT equipment. This allows you to upgrade or replace the equipment at the end of the lease term rather than having to purchase new equipment each time.

No ownership risk.

Unlike a hire purchase, the lessor retains ownership of the leased assets, and your business avoids the risks associated with asset depreciation, obsolescence, or resale value fluctuations.

Tax benefits

Asset repayments count as a business expense, and are therefore tax allowable.
Weighing up your Business IT Finance Leasing, Hire Purchase and Direct Purchase Options
As with all finance decisions, it's important that you carefully consider your business's financial situation and conditions before making any commitments.
Ultimately, the choice between outright purchase, hire purchase and finance leasing depends on the specific requirements, financial situation, and preferences of the business. It is important to consider factors such as ownership goals, cash flow management, tax implications, and the expected lifecycle of the asset when deciding which financing option is most suitable.
Consulting with expert financial advisors will help you make an informed decision. That's where Agile Technical Solutions can help as an FCA Appointed Representative (FN: 996855)* of West End Leasing Ltd in Ipswich.
Our dedicated hire purchase and leasing specialist, Steve Stopher, will help you decide on the best option for your business.
Meet our FCA approved business IT financing specialist, Steve
Advantages of Business IT Hire Purchase Finance
As a broker with over 20 years' experience in the finance and purchase of capital equipment, Steve Stopher is well-versed at arranging leasing and hire purchase packages for businesses. He has excellent relationships with a wide range of lenders and will work closely with you to quickly find the most competitive and favourable finance arrangement for your business. Where he truly excels, though, is in his handling of the entire process, from start to finish. His communication and commitment really are second-to-none and why so many of our clients place their trust in him.
Book an appointment with Steve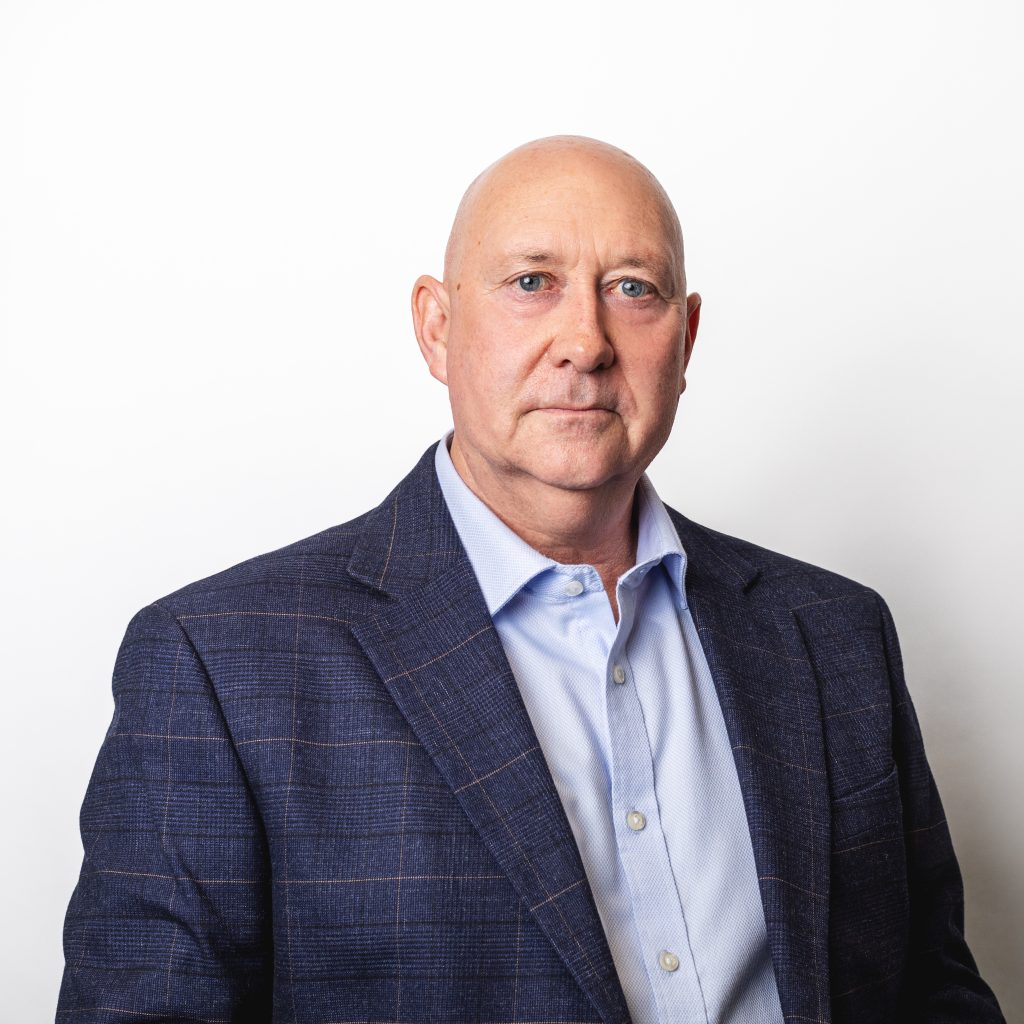 Benefit from Competitive
Business IT Bundles
Advantages of Business IT Hire Purchase Finance
Whether you're looking to hire purchase or lease IT equipment, we have regular IT bundles on offer, at highly competitive rates. These include 'working from home bundles', 'new employee starter bundles' and more.
Our offers change all the time, and are very much led by client demand, and so if you'd like to sign-up for our IT promotions emailer, please email our Client Account Manager, Rachel McLeod on sales@agile-ts.net
Frequently Asked IT/Computer Leasing Questions
What's the difference between lease purchase and hire purchase?
Hire purchase (HP) and finance leasing agreements share some of the same benefits, but there are some important differences too, which is why we offer both options as an FCA Appointed Representative.
Ownership. With HP, the business becomes the owner of the asset once all the payments are completed. In a finance lease, the ownership of the asset remains with the lessor (finance company) throughout the lease term.
Payment structure. A finance lease is typically spread over a shorter term than hire purchase, with the business making regular lease payments over a fixed term, covering the use of the asset. With HP, a downpayment is often made followed by regular payments. The total cost of the asset, including interest, is divided into these instalments.
Maintenance and repair. With HP IT finance, the responsibility for maintenance and repair usually sits with the business, as they are considered the eventual owners. With finance leasing, it's possible to have maintenance and support services built into the lease agreement.
Flexibility. Finance leasing gives businesses the option to upgrade or replace the asset at the end of the lease term, making it easier to adapt to technology changes.
Accounting treatment. The asset is not recorded as a capital purchase with a finance lease. However, with HP, it is and is recorded as such on the company balance sheet.
What is a hire purchase agreement?
A Business Continuity Strategy must consider all possible eventualities that pose a risk to your business. Nobody saw the COVID-19 pandemic happening, but those who already had a business continuity strategy found the pivot to remote working easier.
Large global incidents aside, though, you need to ask yourself a series of questions when preparing a business continuity strategy. The list of scenarios could be anything from a flood through to your reliance on third-party suppliers and cyber-attacks.
It's important to create a plan that is bespoke to your business. Here are some common things every business continuity strategy should plan for:
- Temporary change of premises
- Remote working for home (and now hybrid working)
- Data backups
- Reallocation of roles to staff
- Use of third-party contractors or suppliers as a fallback
- Ability to safeguard and restore personal data (to meet GDPR)
What is the difference between Business Continuity and Disaster Recovery?
A business hire purchase agreement is a finance arrangement commonly used for purchasing capital equipment such as IT, company cars, Vans, Trucks, Plant & Machinery etc. It enables businesses to acquire an asset immediately while making payments over an agreed period.
In a hire purchase agreement, the lender retains ownership of the asset until the borrower completes all the instalment payments. The borrower (the business) effectively hires the asset for the duration of the agreement but has the option to purchase it outright once all payments are made.
Here's how a typical HP agreement works – although every agreement is based on the individual needs of the business and financial advice should always be sought from an approved financial advisor.
Down Payment. The borrower usually pays an initial deposit, often referred to as a down payment, at the beginning of the agreement. This amount is deducted from the total cost of the asset.
Agreed regular payments. The remaining cost of the asset, including interest charges and any additional fees, is divided into agreed instalments. The borrower pays these instalments over a fixed term, usually ranging from one to five years.
Ownership Transfer. Once the borrower completes all the payments, including any applicable interest and fees, ownership of the asset is transferred from the lender to the borrower. The borrower then becomes the outright owner of the asset.
Default and Repossession. If the borrower fails to make the required payments, the lender has the right to repossess the asset. However, repossession is typically a last resort after other efforts to resolve the payment issues have been exhausted.
What do you need to watch out for with a hire purchase agreement?
The purpose of an IT Disaster Recovery Strategy is to resolve the disruption. At a simple level, it involves identifying the cause of the business-critical problem and finding a way to return business operations to normal. It can, however, involve very complex technical solutions against a tight deadline. After all, every minute of downtime is a cost to a business.
A Disaster Recovery Plan will often include Recovery Time Objectives (RTOs) – these are time estimates to restore a product, service, or function to normal working order following an incident.
Take a fire, for example. A business should prepare for its servers being damaged (possibly beyond repair) and that its systems will need to be restored from a recent backup. The RTO details how long it would take to restore everything to enable people to work.
To restore a business to normal after an incident, many companies are now turning to DRaaS. This stands for Disaster Recovery as a Service. Essentially, it's a category of Cloud computing that protects applications and data from a disaster or service disruption at one location by enabling a full recovery in the cloud. This means that your business can operate virtually, in a secure cloud location while your primary systems are restored.
At Agile Technical Solutions, we have our own DRaaS replication service. This involves replicating either your physical or virtual servers into our local data centre in Colchester, Essex. It's a fraction of the cost of traditional IT disaster recovery solutions and DR systems.
What's involved in a finance lease agreement?
A finance lease agreement is a leasing arrangement in which the lessee (the business acquiring the asset) obtains the right to use an asset for most of its life in exchange for regular lease payments.
Finance leases are often used by businesses that require the use of an asset for an extended period but do not want to bear the full cost of ownership. It allows them to use the asset while spreading the cost over time.
Unlike a hire purchase agreement where ownership is transferred, in finance leasing, the lessor (the owner of the asset) retains ownership throughout the lease term. Here's an overview of what's involved in an IT finance lease agreement:
Asset Selection. The business, with the help of its IT company or internal IT manager, selects the IT equipment they wish to lease from the lessor.
Lease Term. The business (lessee) and lessor agree upon the lease term, which is usually longer than an operating lease, and it can range from several months to several years.
Lease Payments. The business makes regular lease payments to the lessor over an agreed period. These payments cover the use of the asset and are often structured to include interest charges and other fees.
Purchase Option. At the end of the lease term, a finance lease agreement may offer the business the option to purchase the asset from the lessor. The purchase price is typically determined by the residual value of the asset at the end of the lease term.
Explore your IT finance leasing & hire purchase options
01206 700930
As an FCA Appointed Representative (FN: 996855)* and a highly-experienced IT Company, we'll help you decide what equipment you need and explore the best options for purchasing or leasing that equipment.
There's never any pressure from us either – just straightforward, trusted advice and carefully considered finance options.
Ready to get started?
Simply complete our three-step form below. We only need a little information at this stage so that we can have a good idea of how we can help you. Please note, this is not an application for finance, and you can opt-out of receiving information from us at any time by emailing info@agile-ts.net
*ATSol Ltd T/A Agile Technical Solutions (FN: 996855) is an appointed representative of West End Leasing Ltd (FRN: 674006) which is authorised and regulated by the Financial Conduct Authority (FCA).