Creating a customised IT solution
Knowing that we take a commercially-driven IT approach, AlphaBio Control contacted us with a unique set of IT requirements. They needed a platform for their globally placed workforce to use, wherever in the world they might be. Not only this, but they also needed it quickly.
An IT strategy meeting with our technical team took place at our head office in August 2018 to identify a fully customised solution to fit the brief.
After our initial consultation with their Director of Corporate Affairs, Sally, a project management plan was agreed. The platform had to be live by the end of March 2019.
Agile quickly scoped out the project and agreed on precise timescales to make the platform live – without losing sight of the commercial objectives.
AlphaBio Control welcomed this approach as their previous IT company lacked this same level of insight and the ability to provide rapid support.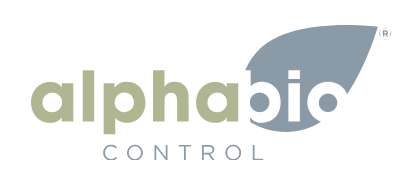 "AlphaBio started ten years ago with two founding directors. Today, we're a rapidly growing crop protection company and Queen's Awards for Enterprise winner. Offering consultancy on IT governance and security, the team at Agile are incredibly valuable and valued members of our team. It's not just the quick, knowledgeable and efficient responses we get every time we have a query, it's also the extent to which the team takes ownership of our IT issues and resolves them first time every time."

Sally Budden, AlphaBio Control
The solution explained
We introduced a robust business continuity, security and data protection solution, including a dual threat management system providing end-to-end encryption.
With a dedicated server in our data centre in Colchester, AlphaBio Control has its own private cloud, giving it complete governance over its data and systems.
As a result, its employees can work anywhere in the world, safe in the knowledge that their business-critical data is secure and backed up 24 hours a day.
Crucially, our technical team run regular Disaster Recovery Simulations. This is to test the validity of the data backup solution at our data centre and data stored in the cloud. A full report, that is easy to understand, is sent back to the team summarising our findings.
Every year we also hold IT strategy meetings with AlphaBio Control to ensure that its IT solution offers everything it needs as a rapidly evolving business at the forefront of research. Sally added:
"We look forward to the next ten years, increasing our team and our need for IT support, confident that our data is secure, and that Agile are only an email or phone call away to solve any IT issues that crop up, be it in our Italian, Spanish or UK office. They never disappoint.  They are as accountable as if they are employed by us and we are so lucky to have them."
Contact us now for a free no-obligation chat about the direction of your IT strategy to see how we can help.
Reach out to us